Working with the spirit-mind
Bert Hellinger has titled his latest work as "moving with the spirit-mind". He discovered after 20 years of developing this modality in workshops with hundreds of participants that it is the spirit-mind (higher consciousness) that is guiding the movements of the representatives in a Family Constellation.
Consciousness or spirit-mind, a form of pure energy, is at the base of everything, brings all things into matter and therefore is also the source for healing on a deep level. Finding solutions here is to help on the physical and emotional realm as well and therefore can bring relief from suffering on all levels of existence.
In Module 4 of the family constellation ViRTUAL training we're diving deep into the spiritual worlds and unseen forces and discover how to access past lives, childhood trauma, re-birthing and other energy healing modalities in the way Malcolm Southwood of Southwood Healing Centre in London is teaching it.
You don't need to have any previous knowledge about alternative methods of energy healing nor do you need to be 'spiritual' to book and benefit from the teaching content.
Module 4 consists of 4 parts each 2.5 hours long, spread over the course of two consecutive weekends.
Part 1:
Basic knowledge on spiritual and emotional healing: energy, vibrations and the spiritual worlds.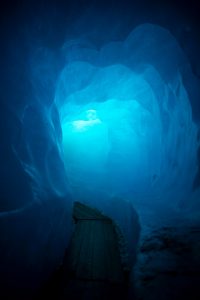 Part 2:
Healing with magnetic and electric energies in person and distantly: dealing with foreign energies; trauma relief.
Part 3:
Re-birthing: use of unreleased birth energies; interrupted movement towards the mother.
Part 4:
Past lives and regressions.
*note: event displays in your local date and time
Special discount on ALL TRAINING MODULES in 2020: 20% off. Use the coupon code: 2020specialTM upon booking!
Module 4 of the family constellation ViRTUAL training can be booked either as part of the complete training as a systemic and energy coach with certification and all the bonus content and discount that come with it or individually and is also recommended to add it to your skill set if you already work with other alternative healing modalities or Family Constellations.
In this universe there is only vibration, forming energy and information, from which all things spring forth.