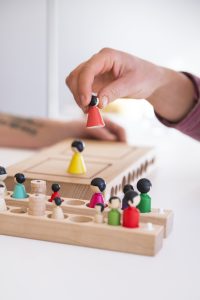 Are you hearing the call to become a certified systemic and energy coach to help yourself and your loved ones to gain more Freedom and Happiness?

Or do you want to add this modality to your toolbox as a professional life coach, spiritual healer or group facilitator?
Maia is offering a certified 200 hours training to become a systemic coach and family constellation facilitator using MFRH (Morphogenetic Field Resonance Healing) conveying her own teachings and experiences from the past 15 years as a Family Constellation facilitator, spiritual and emotional healer and life coach in face-to-face online group sessions.
When you book the complete training you will go through all training modules 1-5 and get in addition:
2 one-on-one sessions
10 family constellation VIRTUAL workshops during the training
course material
a certificate of completion
a gift
Upon booking the complete training you'll receive not only the certification, but also a 10% discount on all modules and workshops that are included in the training!
Special offer for the training starting on 17st July 2020:
Book the complete training 2020 until 15th July 2020 and get a 30% discount on all modules and workshops in 2020!
*The 30% discount is replacing the 10% discount and not additional. Terms & conditions apply
In order to obtain the certification, the 200 hours training course requires the trainees to complete:
40 hours of online classes (module 1-5)
50 hours of taking part in family constellation workshops (virtual or present), made out of 10 family constellation VIRTUAL workshops which are included in the price, (total 30 hours) plus an additional 20 hours of any kind of participation in a Family Constellation event.
100 hours of self study with recommended books and course material
10 hours to write a 5 A4 page paper on a topic agreed upon that summarises the teaching content.