Staying centred in the Truth
The teaching content in module 3 is focusing on the 'behind the scene' work of a facilitator. What is the right place for the helper, how to plan an event, the set-up, the different environments for the work, and what to do when something unexpected comes up are some of the topics which will be covered.
When you have concluded the first 3 training modules with this module you'll know the basics of Bert Hellinger's teachings, you can comprehend what it takes to facilitate a Family Constellation and with practice and experience by taking part in workshops either online or in person you'll gain confidence to try out your facilitation skills with a small group of friends and family.
If you want to dive deeper into the work of a systemic and energy coach and get support for self-study the Art of Family Constellation and receive a certificate of completion, you can continue after this module with module 4 and 5 and the additional content of the complete training.
Module 3 of the Training consists of 3 parts, each 3 hours face to face online teaching. To be able to follow this teaching content all parts of module 1 and 2 must have been taken before.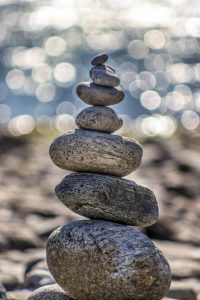 Part 1:
The Art of Helping others
Part 2:
How to structure a family constellation workshop in person and online, working one-on-one
Part 3:
Staying centred, personal development, working with unsolved emotions, trouble shooting
*note: event displays in your local date and time
Special discount on ALL TRAINING MODULES in 2020: 20% off. Use the coupon code: 2020specialTM upon booking!
Whatever the present moment contains,
accept it as if you had chosen it.